Product-Led Engineering (PLE) Core™
Certification Program
Bring Engineering closer to customers' needs.
The 17 hours long Product-Led Engineering (PLE) Certificate™ will examine practices and PLG frameworks that bring engineers closer to customers' needs while enabling them to make data-driven decisions and deliver customer-centric products.
GET CERTIFIED
Trusted By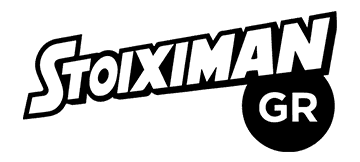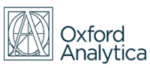 Product-Led Engineering (PLE) Certificate™
at a Glance
From essential Product-Led foundations to how leading engineering frameworks are being transformed under PLG pillars, the Product-Led Engineering Certificate™ explores from A to Z how engineers belong at the core of every SaaS organization honing into Product-Led Growth elements.
Learners will experience hands-on training, mentoring & assessments that will result in a better understanding of why and how PLG foundations reflect on every engineering principal. In the end, they will learn how to embody the voice of the customer, realize data-driven iterations, deliver customer-centric products, and walk away with career-enhancing hacks and skills.
PLE Core Certificate™ Program Overview
Live-Online
Learn, engage and dive into PLG foundations from the comfort of your screen
Flexible Schedule
Choose the cohort that better fits your schedule
Thorough Assessments
Examining every aspect around PLG & Engineering alignment
Get PLG Certified
Advance your career with a certificate from the world's 1st PLG Academy
In order to attend our Product-Led Engineering (PLE)™ Certification Program, we strongly recommend to first complete our Product-Led Growth (PLG) Core Certificate in order to acknowledge essential Product-Led Growth foundations. 
The Product-Led Engineering (PLE) Core™ Certificate undergoes a series of modules examining the transformation of Engineering practices from basic Agile principles to PLG, the concept following Product-Led Engineering (PLE) align with frameworks, toolstack, and best practices.
LEARN MORE
Being the world's 1st PLG Academy in the SaaS industry not only enables us to examine Product-Led Growth modules end to end but also to offer the most comprehensive curriculums on the matter. Our work however doesn't stop there.
We continuously provide updates to our material & frameworks that our alumni gets to have access to
Our trainers are nothing less than the industry's most qualified experts – having worked at organizations like Globawebindex, Visa, eBay and more.
Exclusive access to PLG workshops from industry thought leaders on product & customer experience
Immediate access to our alumni private community
Industry-leading PLG certificates – considering you pass our exams
Discounts in upcoming events, courses & workshops
*Please note that you will be able to select your cohort of choice upon payment completion. 
Who the Programs Concern
Product-Led Growth Hub's programs offer the opportunity to professionals & organizations to expand their business knowledge by capitalizing on PLG foundations. If your role has a direct impact on the customer journey or you are a SaaS organization looking forward to accelerating your growth levers Product-Led Growth Hub's programs will excel your expertise, offer and increase your attractiveness to potential employers or simply help your business generate more revenue.
Businesses that want to capitalize on customer feedback and product usage to become proactive towards customers' needs and reduce standard costs by eliminating hand-holding.
Startups that need to create a scalable business model that uses the product as its main growth lever – currently being in the growth stage.
Professions our programs may concern are Product Managers, PMMs, CSMs, Support Managers, Engineers, or UX Designers seeking to develop competitive skills similar to those acquired by professionals driving PLG in leading organizations.
Frequently Asked Questions
They Said About our Programs
The Product-Led Growth Hub trainings enabled me to map and understand all internal processes following product delivery and acknowledge why PLG should be the basic pillar behind any activation executed by customer-centric and product development departments.

Chris Tsadaris

Pre-Event Trader, Stoiximan